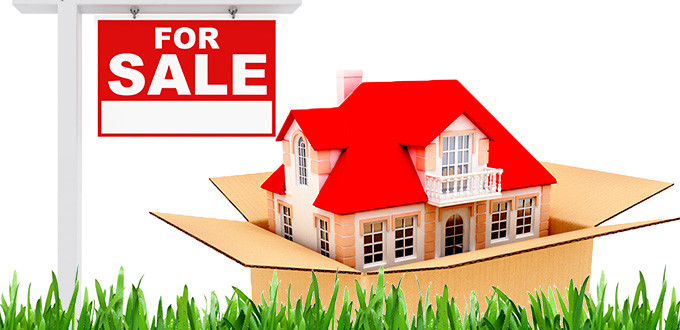 Making the decision to sell your home is tough enough. For some, deciding on whether to use a Real Estate Agent to you help you is even harder. Then, once you make the decision, how do you decide on who the best person is to help you through the process?

Just like choosing the right doctor, dentist, accountant, attorney, contractors, etc., it is just as important to choose the right Real Estate agent. The real estate industry is no different than any other. There are always going to be some within the industry that care more, are better at their jobs and keep up to date on the latest trends and information. I am here to tell you, contrary to rumors, we are not all the same. Experience, knowledge, time and a caring attitude about our clients needs actually do matter, so when you are looking to choose a real estate agent, do your homework. Don't be shy to ask for references, a good agent should be prepared to provide them to you.
Whether you decide to sell your home yourself, or whether you decide to sell it with a Real Estate Agent, there are a number of things you need to consider along the way. The number one mistake people make is pricing their home too high, hoping that someone will just make them an offer. If I can offer you any advice on this, it is that home prices are determined by fluctuations in the marketplace, not by emotional attachment or by what you feel your home is worth. It and certainly is not worth what the assessed value is. In order to establish a realistic price for your home, you will need to objectively compare the price, features and condition of all similar homes in both your neighborhood/market and other similar ones which have sold in recent months (within 6 months).
A few more important facts to consider that are just as important as pricing:
– Preparing your home for sale – First impressions are crucial – If you priced it right,
you should be getting showings and your job is to ensure that your home stands out
favorably from the competition.
– Marketing Your Home Effectively – Putting a sign on your front lawn is great, but
that is very limited exposure. Having access to the over 92% of home buyers who start
their home search on the internet is critical. The easiest way to ensure that you have this
access is to list with an experienced Real Estate agent who has the resources to ensure
this exposure through an octopus style of on line marketing. In addition to always making
sure someone is available to answer the phone, respond to messages and email inquiries
and be ready to give a qualified prospect a tour of your home as soon as possible.
– Keep Your Emotions In Check – This is huge if you are selling your home For Sale
By Owner and often a difficult task. This entire transaction needs to be handled as a
business transaction in order to net the most amount of money.
– Pre-Qualify Your Prospects – There are many people out there with good intentions
who would love to become homeowners, however, when it comes right down to it, they
just do not have what it takes to get the mortgage necessary. As someone who wishes to
go down the For Sale By Owner path, this can be a tricky one. For someone who is
working with an experienced Real Estate Agent, they can count on their agent to know
more about the lender the potential buyer is working with and have a better idea of how
the financing will work.
– Negotiating the Sale and Terms of the Contract – This can most likely be the
trickiest part of the entire process. Having patience, good negotiating skills, unique tools
and skills can set one Real Estate Agent apart from another.
– Know Your Buyer – Knowing your buyer's motivation can be tough and honestly
something you may never know. When a buyer is being represented by their own agent,
that agent has a fiduciary responsibility to keep all information confidential. I point this
out, because when you are a seller and you hire on a Real Estate Agent to represent you
in the sale of your home, they too have a fiduciary responsibility to represent you
confidentially also. What does this mean? When you have exclusive representation, no
one should ever disclose why you are selling your home. You never want to provide
anyone with any leverage that motivates them to low ball.
– Moving out before you Sell – Generally, this is not a good idea. This gives a buyer
the idea that you are motivated to sell, which gives them an advantage at the negotiation
table.
This is just a short list of the many bits of advice that I can give you as Professional Real Estate Broker. For more detailed information on how to sell your home in today's market, some innovative marketing strategies and up to date pricing, feel free to give me a call today or visit my website at http://www.TracyChenette.com. I welcome the opportunity to meet with you and discuss your own unique situation one on one. Make it a great day!